Image main site © Purkinje neuron from the human cerebellum, Santiago Ramón y Cajal (1852–1934)

Film still: Begreifen – Franz Pöhacker, © Daniel Pöhacker, 2015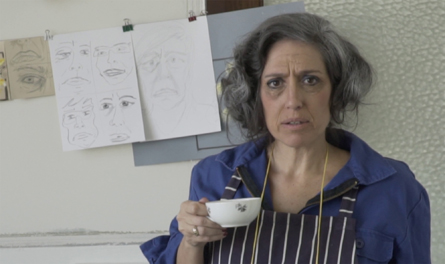 Film still: What if – The making of a character. Kamera: Lisbeth Kovačič © Anat Stainberg 2019
FAMILY AFFAIRS
Eine Versuchsanordnung zum Thema (künstlerisches) Erbe
An experimental arrangement on the subject of (artistic) heritage  
Initiiert von / initiated by: Hanna Schimek Mit / with: Moya Hoke, Daniel Pöhacker, Hanna Schimek, Monika Schwärzler, Anat Stainberg
Medienwerkstatt Wien, Neubaugasse 40a, 1070 Wien
Filmhaus am Spittelberg, Spittelberggasse 3, 1070 Wien  
FAMILY AFFAIRS
Die spezifischen biografischen Hintergründe der beteiligten Künstler*innen – sie stammen aus Familien mit künstlerischer Prägung – und die daraus resultierenden Fragestellungen im Kontext des familiären Erbes sind Ausgangspunkt und Hintergrund der Veranstaltungsreihe. Die künstlerische Auseinandersetzung mit den Vorfahren und der Begriff des "Erbes" – sowohl im geistigen als auch im materiellen Sinn – stehen im Mittelpunkt der Veranstaltungen. Im Dialog zwischen den Künstler*innen und der Kulturwissenschaft­lerin Monika Schwärzler wurden im Vorfeld Fragen und Aspekte zu dem Verhältnis Künstler*innen und ihre Künstler*innen-Vorfahren erörtert. Welche Rolle spielen die jeweiligen biografischen Hintergründe, Aspekte wie Gender, Generation oder Gefühle und Affekte bei der künstlerischen Auseinandersetzung mit dem Erbe? Welche transformatorischen Prozesse finden dabei statt? Dies sind einige der nun mittels unterschiedlicher künstlerischer Medien formulierten Fragen.
Hanna Schimek, im März 2020
The specific biographical backgrounds of the participating artists, all from families with artistic characteristics, and the resulting questions in the context of the family "heritage", are the starting point and background of the series of events. The artistic confrontation with previous generations and the concept of "heritage", in both a spiritual and a material sense, are at the focus of the events. Questions and aspects of the relationship between artists and their ancestors were discussed in advance in a dialogue between the artists and the cultu­ral scientist Monika Schwärzler. What is the role of the artists' biographical backgrounds, aspects such as gender, generation or feelings and emotions, in the artistic examination of heritage? What transformational processes take place? These are just some of the questions now formulated using various artistic media.
Hanna Schimek, March 2020
PROGRAMM
Freitag, 02. 10. 2020 • 19.00 Medienwerkstatt Wien
We Are Family. Get Up Everybody and Sing.
Monika Schwärzler – Lecture
Freitag, 02. 10. 2020 • 19.00 – 21.00 Medienwerkstatt Wien
Nachrichten aus der Backstube
News from the Bakery
Moya Hoke, Hanna Schimek – Exhibition
Samstag, 03. 10. 2020 • 13.00 Filmhaus am Spittelberg
Begreifen (Understanding) – Franz Pöhacker
Daniel Pöhacker – Film screening & discussion
Samstag, 03. 10. 2020 • 19.00 Medienwerkstatt Wien
WHAT IF – The making of a character
Anat Stainberg – Performance
Freitag, 09. 10. 2020 • 19.00 Medienwerkstatt Wien
To be continued …
Hanna Schimek – Action and installation
Samstag, 10. 10. 2020 • 13.00 – 19.00 Medienwerkstatt Wien
Stimmen – auf Schultern sitzen und aus dem Schatten treten
Voices – Sitting on Shoulders and Stepping out of the Shadow
Moya Hoke – Interactive, participative action and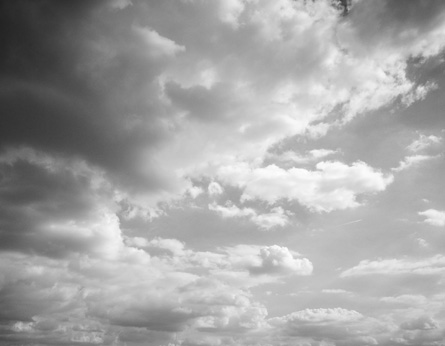 To be continued …, © Hanna Schimek, 2020
Vinyl record, © Moya Hoke 2020